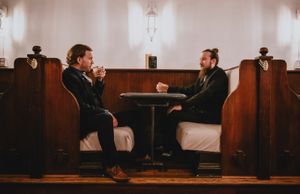 The Crow Bar
Welcome to the Crow Bar. 
Aside from making music, for a long time now, I've been a passionate purveyor and consumer of spirits. Whether it be brewing my own beer, expanding my personal liquor collection, or tinkering at home/the bar brushing up on my mixology skills, I've acquired a fair bit of knowledge on the art of what makes a good libation. 
Short and sweet - I enjoy a good drink - and I take pride in knowing how to make them. The extraordinary range and combinations of complexities, flavors, and recipes are endless... but there are always some cocktails out there that stand out, and most of them can be made from the comfort of your own home.
This is where you can find my take on some of them.
Cheers,
-Mitch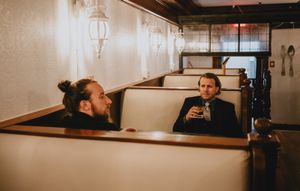 Just a head's up...
During each weekly episode of "From the Crow's Mouth", my video podcast (click the image to check it out and subscribe),  I sip on and feature a new weekly cocktail while talking about some of what's going on behind the scenes with Stone Cold Crows.
Those recipes, along with others which I will add periodically, will be featured here... so check back weekly for new drinks!